York Region


Seniors Downsizing & Move Specialists
York Region


Seniors Downsizing & Move Specialists
Downsizing and Moving Services for Aurora, Newmarket, East Gwillimbury, Markham, Richmond Hill, Vaughan and Thornhill
We are a full-service senior move transition company serving York Region that assist seniors, empty nesters, and their family members in all aspects of the move transition. Whether you move to an apartment, independent living, assisted living or long term care facility, we are here to help you through the entire process and make sure you receive the care you deserve. 
York Region Seniors Downsizing
Move Seniors Lovingly are  the downsizing and moving specialists who provide compassionate care for each of our clients. Assisting seniors with our full-service downsizing and moving options is our priority. It doesn't matter whether you're moving into a long-term care facility, assisted living location or apartment. Our professional team is there to guide you through and help you with the entire process.
Our York region seniors moving approach is multifaceted in detail. Let us help you look after everything including space planning and downsizing with the end result being a fully functional home that you can move right into.
York Region Downsizing Services
We have a variety of services that include real estate consulting and preparing your home for the market. Don't forget to ask about how we can help you choose the right items to take to a new location. Plus, are compassionate team will be able to help seniors with the disposal of unwanted items and the sale and donation of others.
All of the details are looked after including packing, moving, unpacking, and setting up your new residence.  Everything begins with a free consultation. Call us and get started right away.
York Region Move Specialists
We are the York region move specialists who have a portfolio of happy clients that include empty-nesters and family members. We also offer a speaker who has captivated audiences at seniors centers, associations, lifestyle communities, and other residences. Her uplifting messages have assisted many senior clients who were in the middle of or have just finished downsizing.
Our services are also available for seniors who are looking to stay in their own homes. These include floor-to-floor transition options as well as a live-in caregiver setup. If you are interested in this service don't forget to ask about the tub and shower conversion and bathroom safety products that are offered.
Why Choose Our York Region Seniors Downsizing Services?
Move Seniors Lovingly has a variety of reasons why you should choose our services over the competition. At the top of the list is the fact that our caring, reliable, and professional crew is properly trained. We also have partnerships with suppliers that are properly vetted and have competitive rates.
Don't forget to ask about our five-star Google Reviews and professional 3-D floor plans that are available.
Retirement Residences & Seniors Living York Region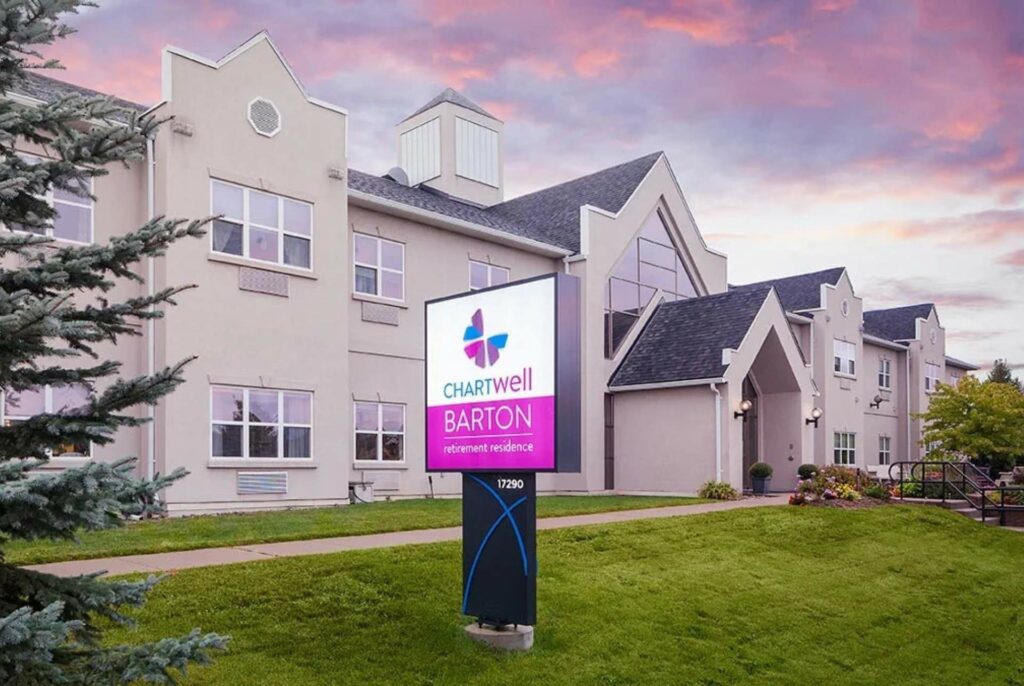 Retirement Residences
When I first walked through the doors at Chartwell Barton Retirement Residence, it felt incredibly cozy and familiar. It felt like returning to a favourite family member's home: comforting.
Read More »