Hamilton Region


Seniors Downsizing & Move Specialists
Hamilton Region


Seniors Downsizing & Move Specialists
Senior Moving and Downsizing Services for Hamilton Region
We are a full-service senior moving and downsizing company serving Hamilton, Stoney Creek, Ancaster, Dundas, Waterdown that assist seniors, empty nesters, and their family members in all aspects of downsizing and moving. Whether you move to an apartment, independent living, assisted living or long term care facility, we are here to help you through the entire process and make sure you receive the care you deserve. 
Hamilton Seniors Downsizing
If you're looking for a Hamilton seniors downsizing service that looks after all the details, you found the right website. Move Seniors Lovingly offers a variety of excellent services for the transition. For example, our professional packers are experts at making sure your treasured items get to your new location.
The process that we use for downsizing is cost-efficient and effective. Let us help you sort through your cherished belongings. We can help you donate, sell or dispose of anything that you don't want to take with you. Our Hamilton seniors downsizing team will also arrange for the delivery of any treasured items to members of your family internationally and across Canada.
Hamilton Seniors Moving
Our Hamilton seniors moving team takes advantage of the latest technology. Don't forget to ask us about how we can make a 3-D floor plan for your new location. You will be able to feel confident about your decision well before the moving date with this software.
We also have an industry-leading design service. It's the perfect way to choose window coverings, art fabrics, and paint colours for walls in your new location. Move Seniors Lovingly partners with some of the top names that you know and trust like Sleep country Canada and La-Z-Boy Galleries. We pass the savings along to our senior clients.
Hamilton Downsizing Services
We have Hamilton downsizing services that include everything seniors need. Many of our clients are moving to a smaller location. However, some of them would like cherished items stored for family members. Other people need to store a few items temporarily because they sold with a quick closing date. For both of these situations and others, Move Seniors Lovingly provides climate-controlled secure storage at excellent rates.
If you are interested, our professional project manager can start working with you right away. They can catalog the items and arrange for their delivery both into and then out of storage.
Hamilton Move Specialists
We are the Hamilton move specialists that can unpack and set up your items. Delivering a fully functional home on your moving date is one of our specialties. Seniors moving to an apartment or a long-term care facility will have everything put away in convenient locations.
Your new home will be organized. You'll be able to find all of your most important items easily.
Retirement Residences & Seniors Living Hamilton Region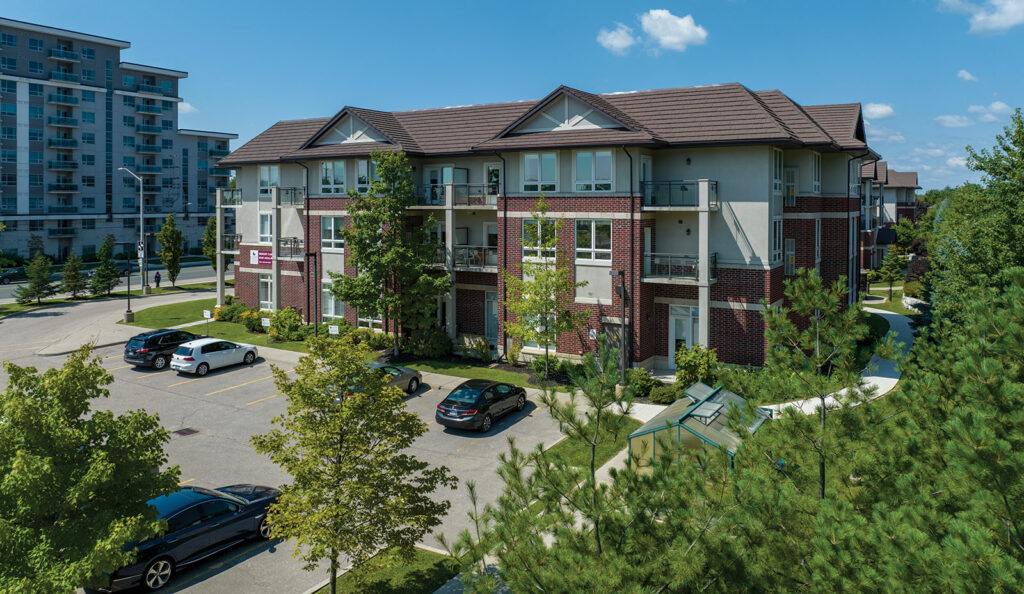 Hamilton Retirement Residences
Each month, Move Seniors Lovingly profiles one of the retirement residences they've had the pleasure of working with to showcase what makes them exceptional. This month, for May's Featured Residence, Move Seniors Lovingly – Hamilton Region visited Chartwell Deerview Crossing Retirement Residence in Hamilton Mountain West.
Read More »
Principal, Hamilton Region
Barbara MacTaggart
Ancaster, ON
Book a free consultation: 1.844.884.0804
Phone: 905.769.0811
Text: 416.708.3069