A day in the life at Chartwell Barton Retirement Residence offers both structure and
routine for those who want it and flexibility for those who don't.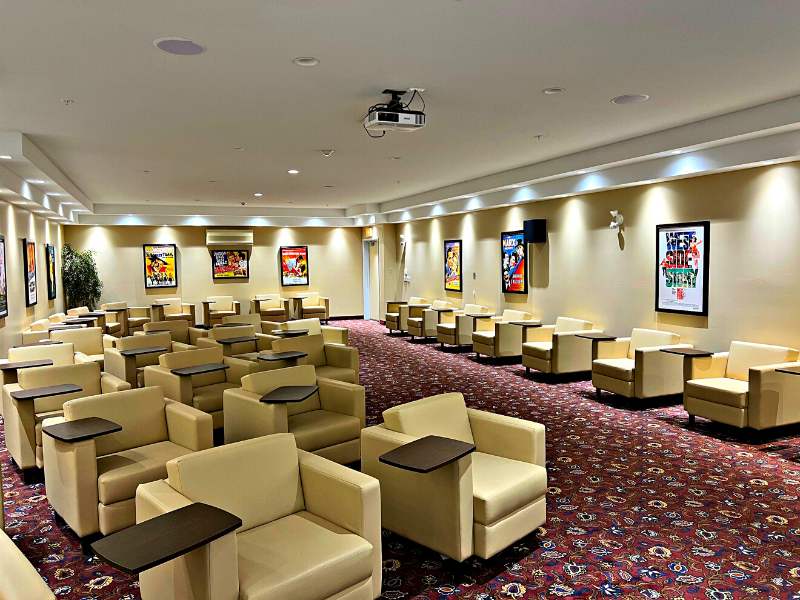 Movie Theatre
Residents can enjoy catching up together over meals served three times a day in the
spacious dining room. They may also choose to partake in several other activities that
are offered throughout the day. Just an example of some enticing weekly activities
include bingo, trivia, exercise classes, sing-a-longs, and movies. You can also join a
social club like knitting. There is never a dull moment here; between the lively lobby and
social activities, the movie theatre, hairdresser, and well-appointed library, there
certainly is something for everyone.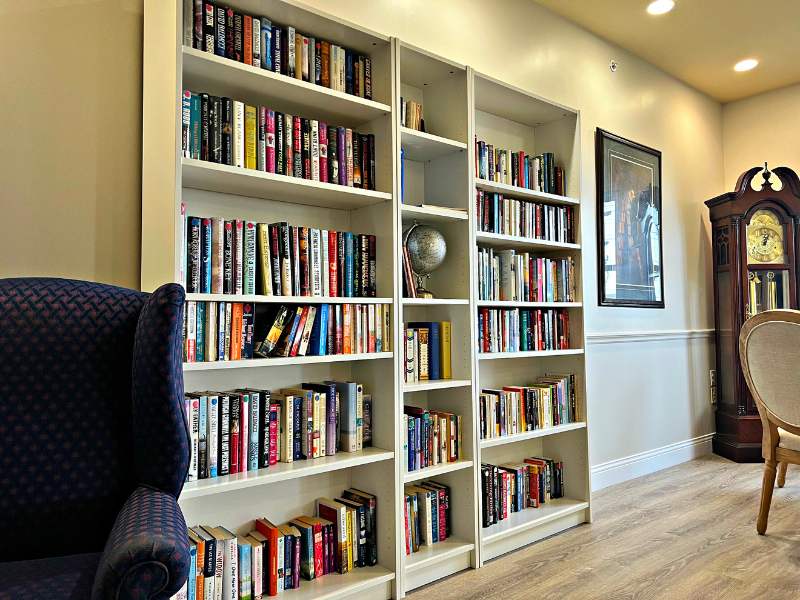 Library
If there isn't already enough happening right here, you will find it is conveniently located
across from a modern plaza, which includes many amenities, for example, a grocery
store, a pub, a hair salon, and more!
The Barton has a bus that runs twice a week taking residents on outings, which may
include shopping in the community, visiting a museum or a trip to the casino! Most
recently the residents enjoyed a trip to the aquarium.
Seasonally they also offer other scenic outings or drives, which is a great way to see the
leaves in the fall or venture out around the Holiday's to take in the winter displays and
festive lights.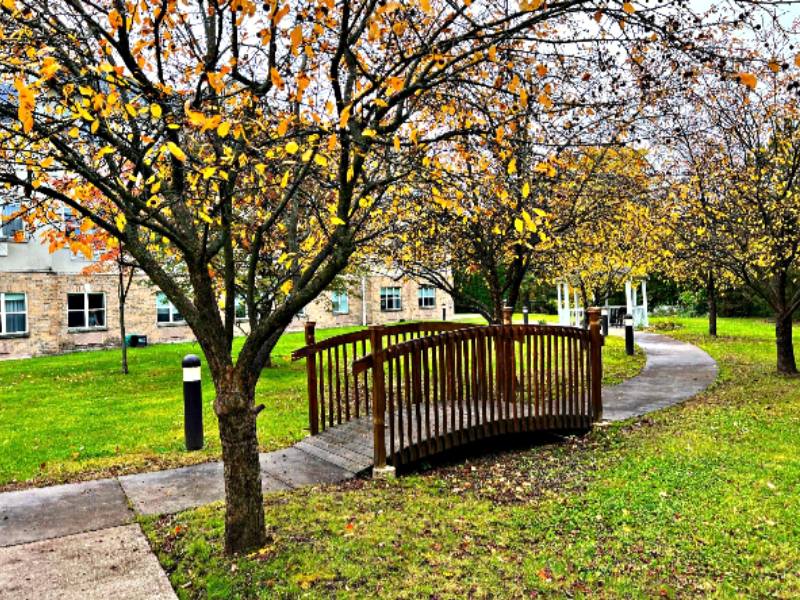 When I asked Joelle and Catherine what makes Chartwell Barton Retirement Residence
so unique, they both stated the wonderful staff and the special residents who live there.
Catherine said, "When you find the right group of people to work with and then you fall in
love with the people who live here, you just really hit your stride and that's when you can
provide a really great experience for everybody; not just the residents but the family
members and the people you're working with." Joelle added, "When I came here, from
the very first time I came in, I just felt like there was this feeling–I don't know the exact
word but, it was a special feeling, like this felt like the right place." 
My experience at Chartwell Barton Retirement Residence made me truly feel at home,
enjoying precious time spent with family and friends under one welcoming roof.
For more information on Chartwell Barton Retirement Residence please call 289-366-
3688 or visit www.chartwell.com.